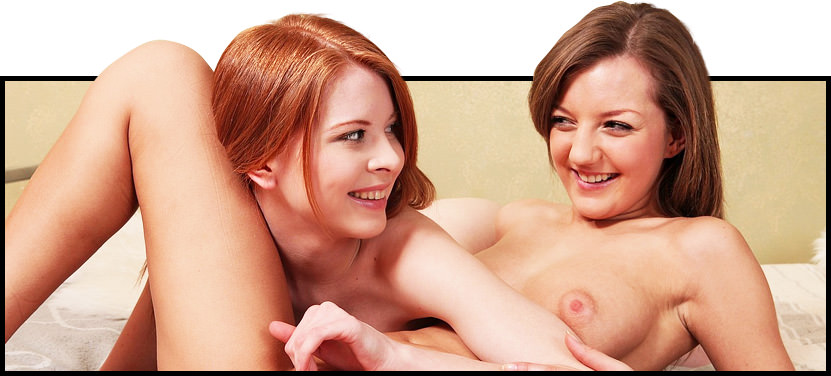 "Why should I join Lez Cuties?"
Jolie and Inna, two friends were just hanging out at the dorm one afternoon, when Inna had a brilliant idea. She really, really wanted to taste Jolie, suck on her nipples, fondle her clit and make her tiny ass open up to forbidden pleasures until she gasps with desire. Jolie, a slim redhead has been eyeing Inna and her girlfriends throughout the semester anyway, so it seemed like the right time to make a move.
If all the girls were this easy…One look at Jolie and she was stripping off her tight jeans, and her pretty little cunt was wet and ready. But first things first, Jolie had to show how willing she was to please Inna, she had to lick her pussy, and fit 4 fingers in to make her cum, then she had to lick Inna's pretty pink asshole and fingerfuck her in the butt. Jolie is a good little girl though she's passed the test so now it's her turn to get a huge dildo in the ass to stretch her tight bunghole as wide as possible. With her rosey pink pussy and gaping ass up in the air, she is the cutest thing in the dorm, and Inna can't control herself but lick her again and again. College is turning out to be a lot of fun for these BFFs.
Get Access Now